Welcome to Docker Weekly, a newsletter with the latest content on Docker and a list of upcoming events.
DockerCon Europe 2017 Highlights
Last week at DockerCon Europe 2017, we announced that the Docker platform is integrating support for Kubernetes so that Docker customers and developers have the option to use both Kubernetes and Swarm to orchestrate container workloads. Register for beta accessand check out the detailed blog posts to learn how we're bringing Kubernetes to:
You can watch the

video recording and slides of the day 1 keynote here.
We also announced an expanded partnership with IBM to address the growing demand for the
Modernize Traditional Applications (MTA) program
. The Docker MTA program enables IT organizations to modernize legacy applications using
Docker Enterprise Edition (EE)
for application management in addition to one of Docker's MTA partners for
for hybrid cloud infrastructure and professional services. Customers who have participated in the MTA program have realized the portability, agility and security benefits of the platform and a savings of more than 50 percent of their total cost of ownership (TCO). Through this expanded partnership, Docker and IBM will be able to take a broader range of enterprise customers through the modernization journey with a fast and efficient process for transforming their legacy applications on a modern cloud architecture.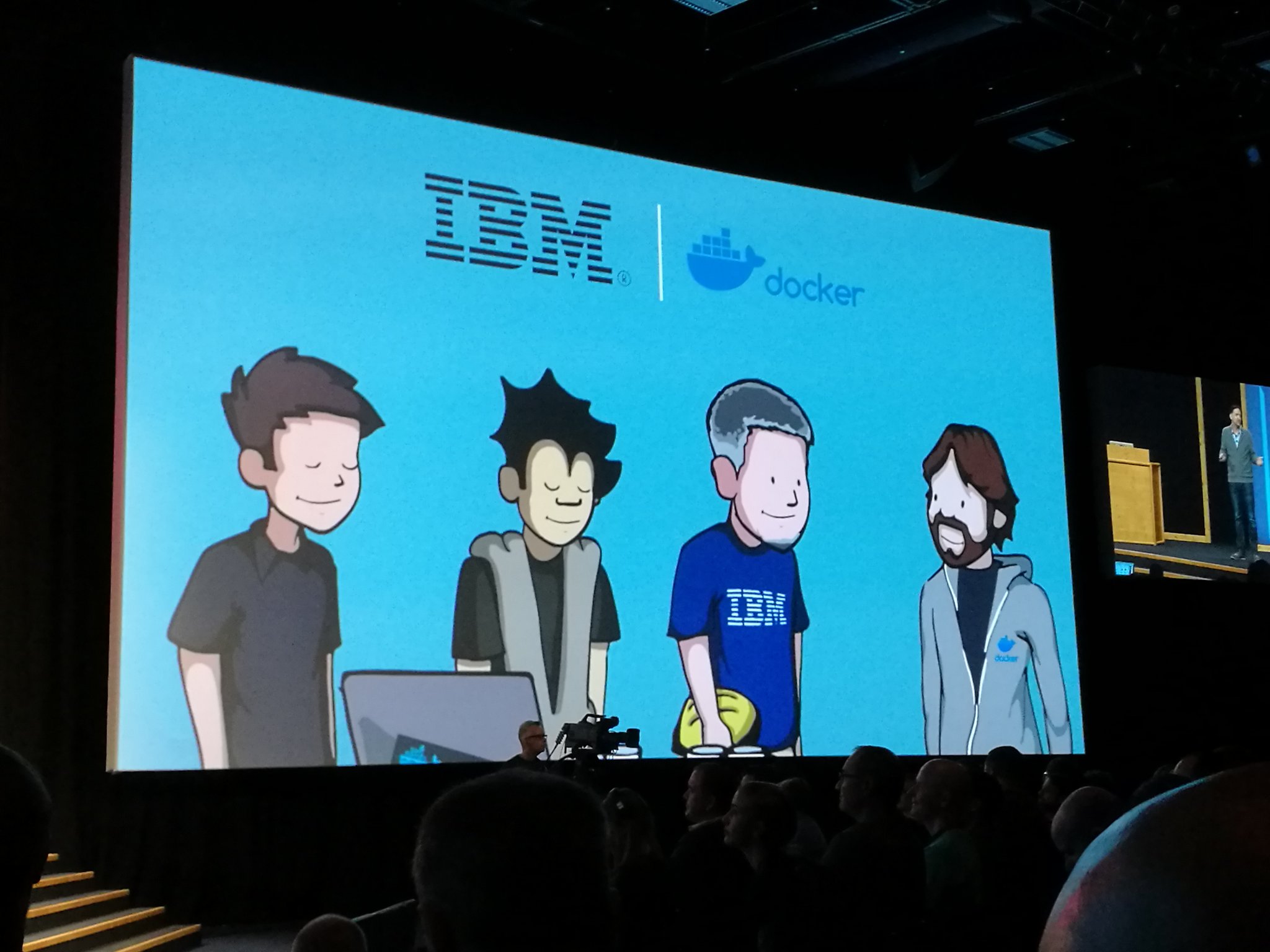 You can also watch the video
recording & slides of the day 2 keynote here
.
All breakout videos are now available online! A big thanks to all our awesome speakers for working hard on the content of their sessions. All the videos are published on the
Docker Website
, the slides available from the
Docker Slideshare account
and photos soon uploaded to a DockerCon EU 2017 album on facebook.


What is Notary and why is it important to CNCF?

As you may have heard, the Notary project has been invited to join the Cloud Native Computing Foundation (CNCF). Much like its real world namesake, Notary is a platform for establishing trust over pieces of content.
The Notary project, initially sponsored by Docker, is designed to provide high levels of trust over digital content using strong cryptographic signatures. In addition to ensuring the provenance of the software, it also provides guarantees that the content is not modified without approval of the author anywhere in the supply chain. This then allows higher level systems like Docker Enterprise Edition (EE) with Docker Content Trust (which uses Notary) to establish clear policy on the usage of content. Learn More.



Docker Captains' Corner
Articles, Blogs, Tutorials, Slides and Videos